Ancient Taoism in Contemporary
Management Training & Martial Art

M
ARTRI
X
ORG.
Get your feeling working!


Round on the Outside
Square on the Inside
Round to respond naturally to your outside,
your daily life or colleagues at work.
Square to balance and guard your inside, authenticity and inner strength.
Harmonizing outside and inside, the Tao is complete.


MartriX Management training is about external and internal balance, flexibility and firmness in action and stillness.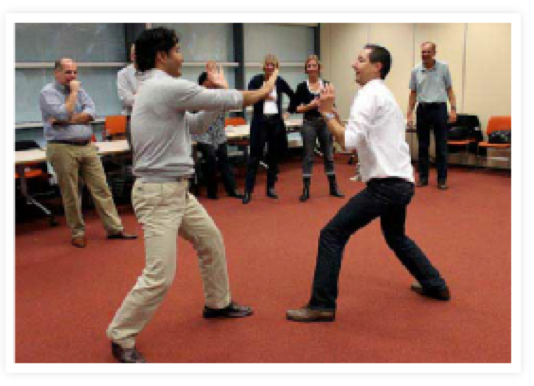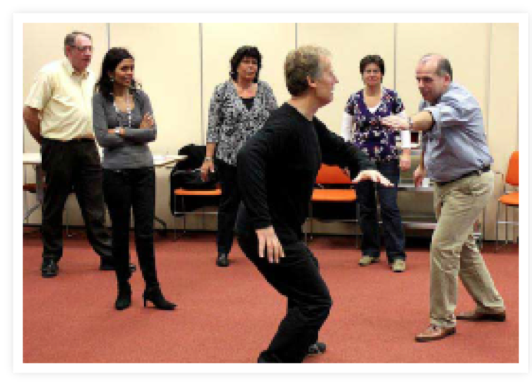 Challenging your colleague
Showing the principles
MANAGEMENT TRAINING AND INTUITIVE TUNING
MORE COHERENCE BY REDUCING INTERFERENCE AND TUNING COMPATIBILITY WITHIN YOUR TEAM


INTUITIVE BOXING AND TEAM TUNING
MartriX Intuitive Boxing and Team Tuning, is a Management training event designed for both new and established teams.
The aim is to develop more coherence by reducing interference, and tuning compatibility within your team.
You will work together to become more vigorous, both individual and as a team.
Individual intuition and sense of team feeling, are important for every team to work at its best.
Thus, anyone working in physical or virtual teams, company, sport or family, large or small, temporary or permanent will benefit from the event.


MANAGEMENT TRAINING LIKE INTUITIVE BOXING IS ABOUT RESULTS
Intuitive Boxing and Team Tuning in the form of Management training is challenging, active, fun and synergetic.
Team members will benefit and learn from the intuitive idea of the method on redefining their team, and from the process of the training.
As a result of completing this event, a team will achieve tangible intuition improvement, clarity of intend and greater synergy and satisfaction in working together to achieve mutual goals.


WHY INTUITIVE TEAM TUNING?
Many organizations are recognizing that intuitive teams are the best units of performance for many business operations, particularly in an environment of frequent, if not constant change.
Working as a team requires a big responsibility and there are likely to be changes and problems along the way.
For those who are willing to innovate and explore fresh ways of working together, there are meaningful profits.


HOW IS IT STRUCTURED?
Led by the MartriX Intuitive boxing and Tuning trainers, the team will develop more ownership and accountability for their job performance.
They will work through a series of exercises as a whole group, and in smaller groups.
Through eased discussions, original exercises and metaphor they will gain more intuitiveness, openness and trust alongside a clear action plan for delivering even greater effectiveness.


JOSEPH CAMPBELL THE HERO'S JOURNEY
In Joseph Campbell's work, the hero's journey he was describing the universal myth, the vision quest. It begins with some sense of dissatisfaction, some sense that there is an opportunity out there -- I am not quite certain what it is, but I feel some internal struggle about that. And then it leads one to set off on some kind of journey to find that. And typically they meet some mentor, or some experience happens where they learn some new lessons, and they become more and more aware of their own inner strength. That typically is the story of the new mythical hero in the world today -- at least one of the new ones, the entrepreneur, the business person who is dissatisfied with large corporations and wants to set off and start up a new venture outside of the mainstream.
We think there is a perfect connection between what Campbell is saying about mythology and what we and others are discovering about leadership.
Leaders are people with vision, people who are able to articulate a vision and enlist other people in sharing that vision, getting other people to want to help out in that vision -- I suppose as opposed to managers who can kind of manipulate the rewards-and-punishment system to force people to comply with stated goals and objectives.


Let your gut feeling work, book a MartriX management training for your company or organization via ons MartriX request form.





Modified
March 2023