Ancient Taoism in Contemporary
Management Training & Martial Art

M
ARTRI
X
ORG.
Get your feeling working!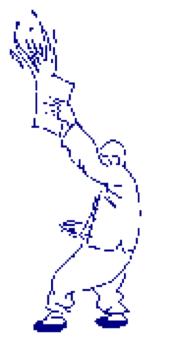 In some Taoist trends they even stress that it is very important to clear the weaknesses and mistakes of the last nine generations.
"Transform Your Life with the Ancient Taoist Ritual of Releasing the Past with Fire"
"Unlock Inner Peace with Ancient Taoist Cleansing Ritual and Reclaim Your Original Self: A Guide to Self-Regeneration, Self-Healing, and Mindfulness with Cleansing Formulas and Ancient Wisdom"


Experience the transformative power of an ancient Taoist cleansing ritual. Release the past with fire and reclaim your original self. Achieve inner peace, self-regeneration, and self-healing through mindfulness and ancient wisdom. Let go of energy-consuming memories, blockages, bad habits, addictions, weaknesses, and mistakes with our cleansing formulas.


The art of releasing the past with fire is an ancient Taoist cleansing ritual that can help you reclaim your original Self and find inner peace. In ancient China, when people felt weakened or sick, they visited a Taoist master who would guide them in the process of Self-regeneration and Self-healing, using ancient cleansing formulas.


The basic principle of this ritual is to cleanse the past from energy-consuming memories and blockages, making use of mindfulness and ancient wisdom. To write the formulas, you need several sheets of paper, a pen or pencil, and a quiet, comfortable place to think and write. You must mindfully ponder your life history and write down all your bad habits, addictions, weaknesses, and mistakes in threefold.
Once you have identified your unhealthy behaviors, you must declare in written words that you feel sorry for your bad behavior and promise yourself that you are willing to correct your habits, addictions, weaknesses, and mistakes. You must promise yourself not to repeat them, otherwise, you will suffer unhappiness, sickness, and even death. You must avoid repeating your past behavior and make incorruptible promises to yourself.
Some examples of exhausting or weakening behavior are smoking, excessive alcohol consumption, drugs, gambling, sexual exhausting, desire to please, being submissive, work addiction, bad or unlimited eating, and other health and life-threatening habits. After you have written down all your fears, grief addictions, and known sources of depression, you must request them in writing to leave your body and deeper levels of awareness.
The next step is to write on the sheets of paper that you give all the energy of others back that you carry within you or around you to their rightful owners. After that, you must write down that you want all the energy back that you gave to others or that others wrongfully took away from you and are keeping captive. You must check everything you have written down mindfully and verify if the entries touch the essence of your deepest feelings and emotions.
Once you are convinced that this is the best you can get on paper, you are ready for the great energy regulating/transformation. You must say goodbye to your bad habits, addictions, and weaknesses by performing the Taoist cleansing ritual. There are three forms you can choose from:
•
Burning: You must burn one form and send it to heaven by fire.
•
Burying: You must bury one form in the earth.
•
Sinking: You must sink one form in the river.


Burning, burying, and sinking are traditional and ritual ways of saying farewell to something or someone that has gone out of time, out of the Now. The ancient Taoist cleansing ritual works so effectively because it helps you actively say goodbye to memories that went out of time and matters that consume you energetically.
If you feel that the original ancient trinity method is too much work, or if you are not in the circumstances to perform the ritual safely, then you can reduce the ritual to Release the past with fire. Ritualistically burning your past is the strongest form and it also works very well on its own.
It is important to note that in some Taoist sects, they stress the importance of clearing the weaknesses and mistakes of the last nine generations. This helps to clean your family karma, or your family tracks with all morphology, in which you quietly follow your past. However, it is important to first clean up the Now and your direct vicinity before slowly going back into your own past and that of previous generations that still lie dormant within you.
Remember that what you see/experience as the past is a memory track stored in your nervous system, memories of a previous Now. If you remember the past, you
·
·
·
·
·
·
·
·
·
·
© MARTRIX org. 2002-2023
Modified
March 2023